Bulk Liquid and Gases
With our vast network and extensive experience in the deep sea market, Bulkhaul is a truly global operator. The continued annual growth in our fleet size gives us an extensive range of options and with a variety of equipment available to clients, including:
A fleet of deep sea tanks ranging in capacity from 14,000 litres through to our standard 25,000 & 26,000 litre units;
One of the world's largest fleets of baffled units to enhance the smooth and safe movement of our customer's products;
Specially-equipped units ranging from 28,000-35,000 litre tanks, in addition to two and three compartment tanks, including a fleet of gas tanks;
Through our partnership with a dedicated tank manufacturing facility, we also provide innovative, tailored solutions to our customers' particular transportation requirements.
Our annual production of new equipment provides us with food–quality tanks to service the FOSFA & food industry. We carry wines, spirits and other liquid foodstuffs, such as vegetable oils and fruit juices.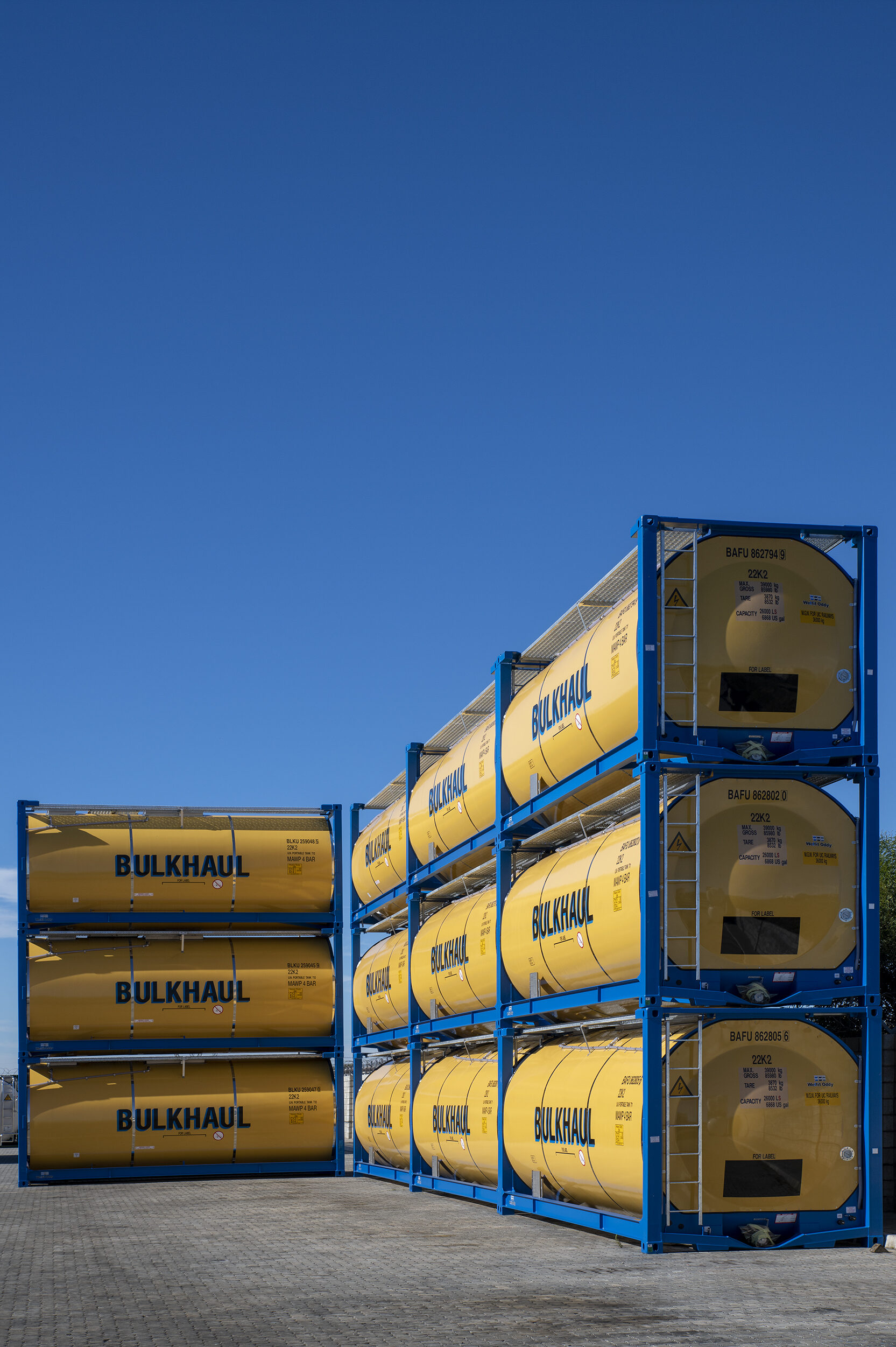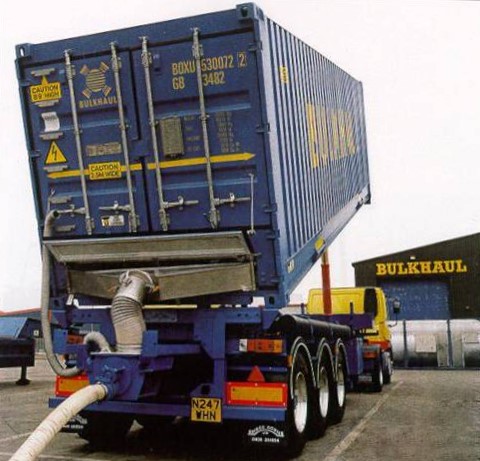 Dry Bulk
Our Dry Bulk division operates a large fleet of 30' Intermodal Bag in Box containers across Europe. The division is operated and managed from our offices in Middlesbrough and Gent with support from other offices and centres.
The fleet is complemented by specialist discharge equipment offering bespoke door-to-door services. We develop, together with our client base, concepts that support the supply chain with intermediate storage, product-specific technical solutions and 'just-in-time deliveries' providing an enhanced level of service to the plastics and polymer industry, throughout the region.
Transport
Bulkhaul's dedicated fleet of vehicles and drivers throughout the UK and Europe, means we can offer door-to-door services, with highly-trained drivers and modern and sophisticated vehicles and trailers. Having used this European model as the benchmark, we can also offer the same, consistent quality of service around the world.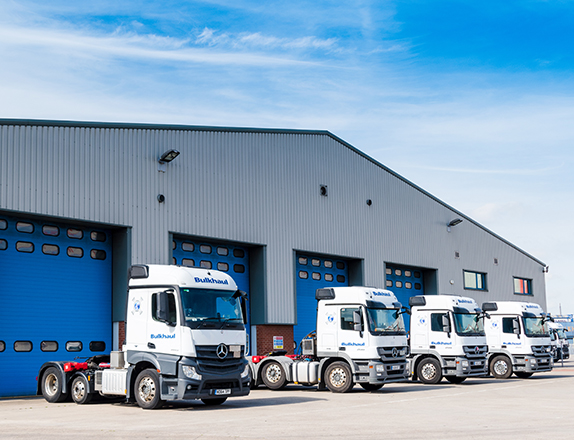 Fleet Management
We also offer a comprehensive fleet management service, integrating customer-owned or leased equipment into our network, operating and managing that fleet as if it were our own. This would include maintenance and repair, plus regulatory testing and operating. If required, this service can also include dedicated data base links between computer systems, giving real-time updates on the status of loading and delivery.
One world, one option, Bulkhaul.